overview
Client: New York City Center
Event: Annual Fundraising Gala
Participants: 100
Timeline (concept to delivery): ~ 5 Weeks
event background
New York City Center is one of New York's most historic performing arts centers.  Each year, it presents an eclectic range of programs including music, dance, plays and theatrical revivals. Every year City Center's supporters gather for an extraordinary evening, starting with an exclusive performance at the venue, with more generous benefactors moving on to an elegant celebration with cocktails and dinner.  "When we first started planning for a virtual version of our biggest annual fundraising event, we didn't know what route we wanted to take," says Kristan Bertschmann, City Center's Executive Assistant to the President & CEO/Special Events Coordinator.
the symmetry connection
We explored several options.  A couple of companies offered pre-packed boxes and we also looked at some catering companies.  Nothing seemed to be quite the right fit.  Then we got an email from Fred Murdoch of Chamber Music Society of Lincoln Center raving about Boxes by Symmetry.  We called Sharon Kleinberg that night."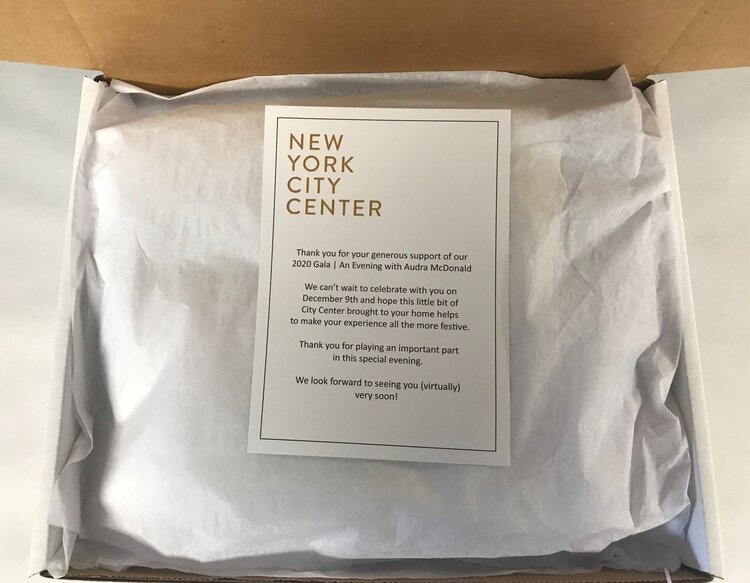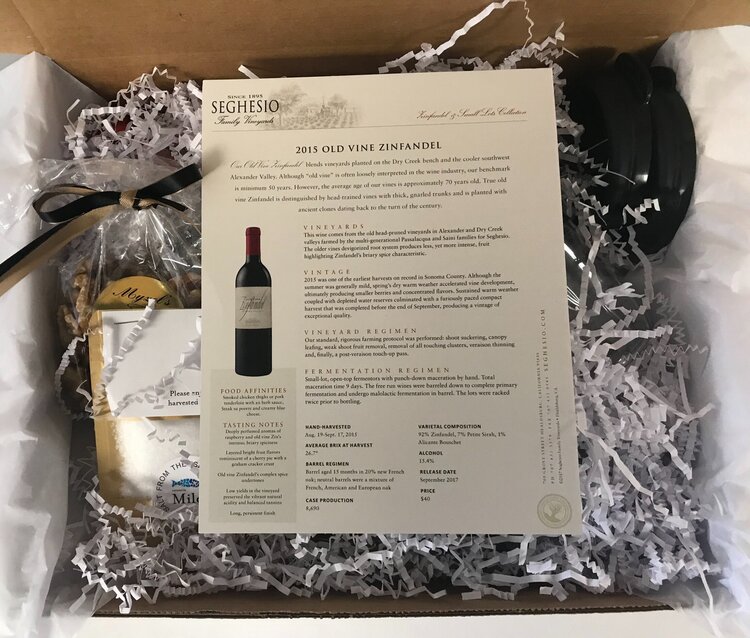 challenges and solutions
1. Earning trust. City Center and Symmetry had not worked together previously, and this first project was mission-critical for the client. Symmetry made themselves available at every step of the way to answer questions, provide updates and explore solutions.

2. Managing input. Every item in the City Center gala box was coming from a different place – and many items were donated. Symmetry worked to ensure that items arrived on time and in sufficient quantities.
3. Accommodating late changes. Since the gala box was a new thing for City Center, some of the contents changed almost right up until the deadline. Additionally, the distribution list continued to grow until almost the day of the event. Symmetry helped design and print an insert card late in the process and tightly managed logistics to ensure that all boxes were received on time.
making a big production of it
Stage
"As much as possible, we wanted the gala to replicate the experience of being in the theater.  Very quickly, Symmetry showed us a custom box design featuring the incredible imagery of our theatre.  It looked amazing."
Ensemble
"Once we knew what we wanted to present to our guests, we needed to determine ways to use the contents of the box to reinforce that. An important part of going to a particular theater is becoming familiar with nearby businesses – both specialty purveyors and eateries. We decided to reach out to our neighbors and received a terrific response from Milos Restaurant & Myzel's Chocolate both of whom contributed amazing items for the boxes.  We rounded this out with a few items donated by board members and custom printed materials from Symmetry."
Rehearsal
"As with any nonprofit planning for an important event requires a lot of groundwork.  Symmetry gave us a timeline and helped us stick to it.  They also made themselves available to address any concern until up to 11:00 PM and respond immediately.  Sharon was always ready to help us troubleshoot."
Opening Night
Our list kept on growing, first we were at about 60 people.  The next day we had about 15 more, and we added to the list every day, and eventually got up to 100.  Symmetry helped us work through all the logistical issues and sent out boxes even up until the last minute."
Encore
"Gala attendees did not know they were going to be receiving the boxes, and they were really blown away.  The presentation was so beautiful, and the boxes turned out to be a perfect token of appreciation for our guests.  Everyone who received a box was delighted, we got so many compliments."
symmetry perspective
"This project really underscored that we are in a people business," noted Sharon Kleinberg, "This event was important for City Center and they understandably had some trepidation that all the pieces would come together, so our first responsibilities were to communicate clearly and make ourselves available.  As we got closer to the event, it was important to stay on top of the near-daily additions to the list so that the boxes would arrive on time." Richard Cancel added, "It doesn't matter when a client reaches out; we are ready to respond.  We also don't hesitate to wade right in to get the job done.  We had to run interference on some logistical issues – and we were happy do to it."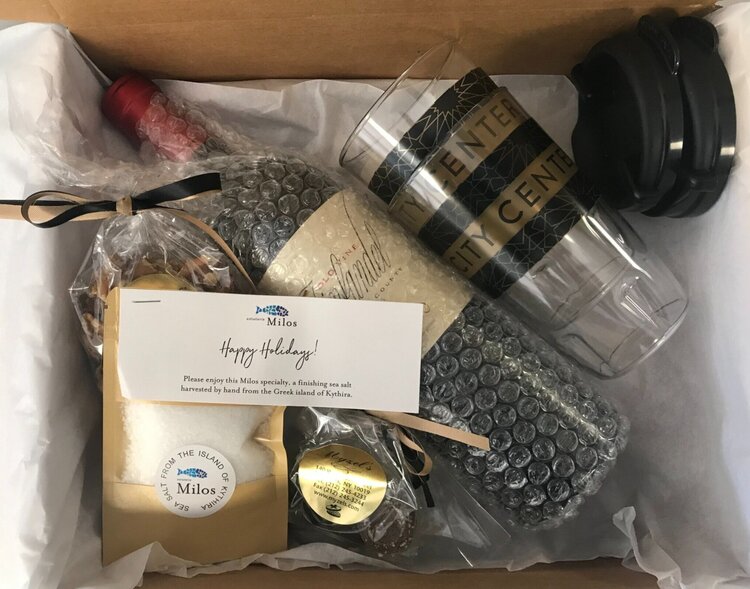 the last word
"You could tell how hard Symmetry worked on our behalf. They were relentless in following up, constantly on the phone with FedEx to make sure the boxes were delivered on time.  Even though both the experience and the relationship were new, it was a comforting process, and we never felt like we didn't know what was going on.  Richard and Sharon were our partners and they gave us a sense of calm in the midst of stress.  We learned some interesting things about communications and logistics – and are looking forward to getting an early start on our next virtual event!"